OPEN: Monday to Friday 7:30am - 5:30pm
Saturday 8:00am - 12:30pm
Award Winners
When locals think of sausages, it's Mathie's Meat Shoppe that comes to mind. We were named National Sausage King champions three years in a row (Best Traditional Sausage in Australia) and were inducted into the Hall of Fame in 2013. In 2016 we moved on from sausages for a year, claiming the Best Butcher's Burger in Australia with our Lamb Bush Burger. Yet there's more to Mathie's than sausages! We've snagged South Australia's Best Full Rasher Bacon title for three years running and also produce award-winning leg ham, mettwurst, pepperoni and pastrami.
Subscribe to our bi-monthly Meaty Bites e-News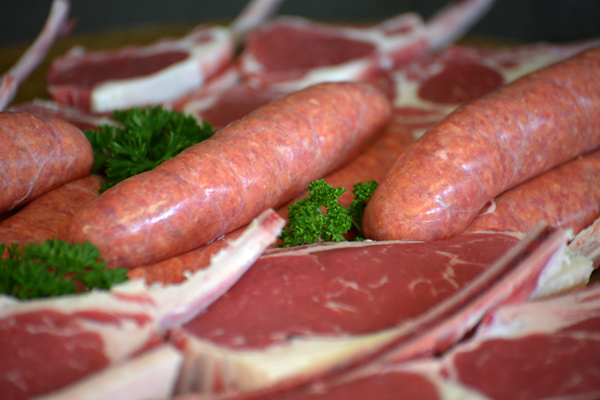 Everything in-house
All of our meat is fully processed on our premises. This includes cooking too, with our hams, mettwursts and other goods available straight out of the oven. When it comes to service, our qualified butchers work in the shop front, so if it's not on display there's a good chance your order can be prepared on the spot.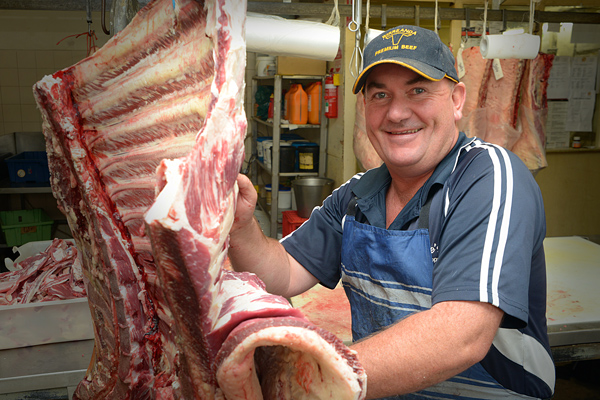 Local Produce
Sourcing local produce is at the heart of our business. It not only reduces the impact on the environment, by cutting transport, but we believe in supporting our region and giving tourists the chance to experience the flavours of the Clare Valley.